TOMIX 2006 J. R. Steam Locomotive Type C61 (C61-20), N gauge model train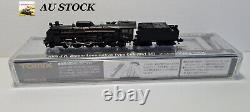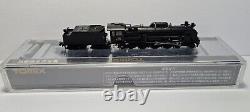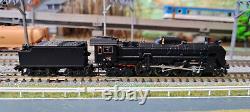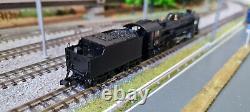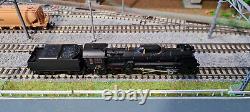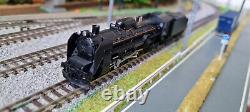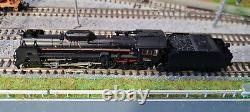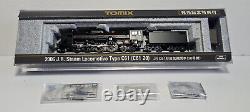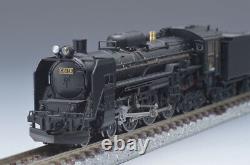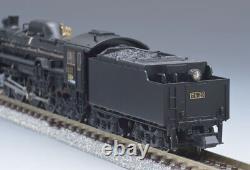 The price is for 1 unit TOMIX 2006 J. Steam Locomotive Type C61 (C61-20), N gauge model train. The C61 was introduced as a modified version of the D51 for hauling express passenger trains, and the axle arrangement was Japan the first Hudson-type 2C2 arrangement. Unit 20 was revived in 2011 as a locomotive belonging to JR East Japan, and is a steam locomotive that is mainly active in pulling event trains.
High-grade (HG) specification, fine scale model - Reproduction of the figure revived in 2011 - Plate wheel adopted on the front wheel. Motor with flywheel mounted in the boiler. Main body headlight illumination, ON / OFF possible - Carburetor headlight lighting - Cab light windows can be opened and closed. The handrail uses metal wire and is factory installed. Release lever separate parts are installed (both front and rear) - Coal turbine sign light integrated lens separate parts are installed - ATS car child separate parts - The license plate is black and included - Front coupler for heavy operation included - Minimum passing radius: above C280.
Runner parts: Signal flame tube. Runner parts: Arnold couplers for multiple reams.
Overall length of the loco : approx. 13.5 cm (excluding couplers). This item is NOT a toy and is intended for modelling use.