Replacement PARTS for New Bright Greatland G Gauge Train Caboose Box Car Tender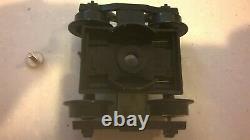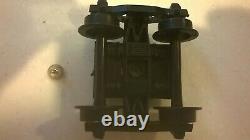 Select the part you need from the available options. All options fit all G Gauge New Bright and Greatland Train Cars, including Coal Tenders, Box Cars, Gondolas, Oil Tankers and Cabooses. Truck assemblies comes with 4 wheels and a screw to attach the assembly to the bottom of the train car. Truck Assemblies without couplers are generally used when the coupler is molded to the frame of the car (please inspect the car you are putting it on).
Engine coupler hooks come with a screw to attach them to the back end of an engine. Feel free to message me if you have any questions.