KATO 10-1512 N gauge ICE4 7-car basic set Model train Train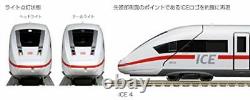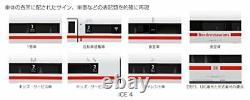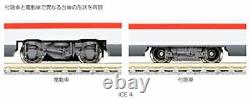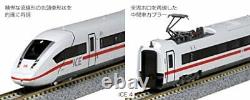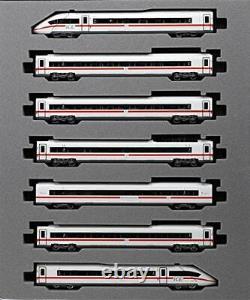 KATO 10-1512 N gauge ICE4 7-car basic set Model train Train. We will commercialize the state-of-the-art ICE4 with N gauge. You can enjoy the stylish body and color design unique to high-speed trains that are active in the European area.
We adopt a book case with a larger dimension dimension than before, and the vehicle body will safely store ICE4. " (C) Deutsch Bahn " Product Introduction It is a characteristic of ICE4, a fully streamlined leading car shape in realistically reproduced. A side window black-out on a white car body, accurately reproduces the appearance corresponding to a high-speed railway vehicle tightened with a red line. Imagine reproduction of signs such as signs, car number etc. Disposed at various places of car body.
The trolley of the accompanying car represents the wheel with a brake disc with the wheels exposed. Motor vehicles are all built into each of the basic sets and integration sets. Considering the coordination of the motor car, the motor car of the increase set is no traction tire. Stable driving can be performed by adoption of flywheeling power unit. An illumination plate embedded with dedicated room lighting according to the length of the vehicle body.
The coupler of the intermediate consolidation part reproduces a full-fledged holo, newly prepared for connection. Headlight adopts bulb color LED.
Minimum transporter radius: R282 DCC friendly compatible. 7 Both basic sets / 5-byte-by-two annuity sets are also adopted a book case with a large width dimension than before.
Safety warning when derailed, motor · Power unit may cause heat generation. International Buyers - Please Note.