KATO N Gauge Series 58654+50'SL Hitoyoshi' 4-Car Set 10-1727 Model Train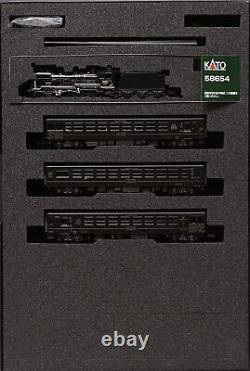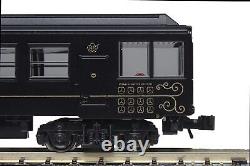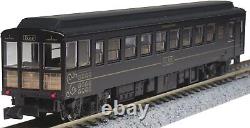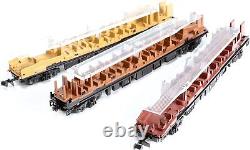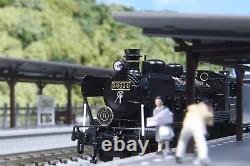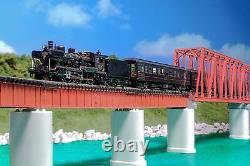 KATO N Gauge Series 58654+50'SL Hitoyoshi' 4-Car Set 10-1727 Model Train Passenger Car. 8620 (58654 "SL Hitoyoshi") Among the 8620 types, the characteristics of the late model with changes in the size of the tender, cab hem, runboard shape, etc. Are realistically reproduced Montetsu differential, white grip rod, red rod, etc. The decoration applied everywhere "Resurrection" nameplate on the tender wife face is also Arnold coupler standard equipment for both expression single items and sets. The spoke wheels with the replacement knuckle coupler reproduce the appearance that the actual gap between the spokes is lit by headlights, and light bulb color LEDs are used (tender lights are not lit) The tender bogie reproduces the appearance of remodeled roller bearings.
50 series 700s "SL Hitoyoshi" remodeled in retro style, the characteristic double roof-like roof, observation room with large glass surface, and paint with various logos are realistically and accurately expressedThe display shelves of the Mini SL Museum inside the car are expressed. It lights up white when energized, reproduces the image of the interior using different wood for each car, and the display shelf installed in the interior partition is also lit The lighting board of the interior light is equipped with special parts, and the intermediate connection part of each vehicle is equipped with a dense self-mounted body-mounted coupler. The locomotive coupling side of the Ohafu 50 is equipped with a body-mounted Arnold coupler. The Ohafu 50 with a replacement knuckle coupler comes with a taillight on (with an off switch) and a "Hitoyoshi" headmark for DCC Friendly DE10 (4-car set, 3-car set). The bookcase can hold 1 58654 car, 3 passenger cars, and 2 DE10 cars.
The special 4-car set is a special package. The special product comes with a black resounder. Model Railroad is a system that supplies power from rails. Batteries are not used even when running, emitting light, or lighting. This product does not include batteries. No fuel is used for this product. This product does not include fuel. This product does not include paint. Most products are Japanese products and the manuals are in Japanese. If you want to know used condition and accessories, please message. All my products are 100% Authentic!
Your total satisfaction is guaranteed and is always our sincere wish. International Buyers - Please Note. If you have any questions or items you look for, plase let us know anytime!